Investment Banking for the Rental Industry
Dear Rental Friends, Equity Investors, and Associates,
As a specialist in providing investment banking services exclusively to the equipment rental industry throughout the country,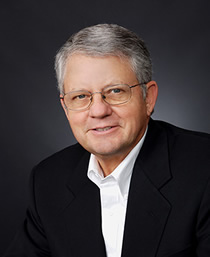 we welcome you to our website.  We have designed this website in order to provide you with a brief, yet comprehensive overview of our firm, our services, and our 45 years experience with the rental industry.
I have had the great fortune of having spent my entire career in the industry: first as a "rentalman", then as "the banker of the rental industry", and now for the past twenty years as the "investment banker of the rental industry".  During this close to half century we have witnessed and been a part of an industry founded with very humble origins, developed successfully due to dedication and perseverance, and now is an integral part of America's society and business community.
We trust this website will help to better introduce you to our firm and the value we can bring to your expanding rental business, or to your investment portfolio, depending on whether you are a principal of a rental business, or an investor that recognizes the investment potential in the rental business. 
At that time you wish to confidentially explore a possible divestiture of your rental business or seek outside equity capital, or as an investor, seek to learn more about the rental industry, please send me an email or give me a call.

Very truly yours,
Edward C. Latek